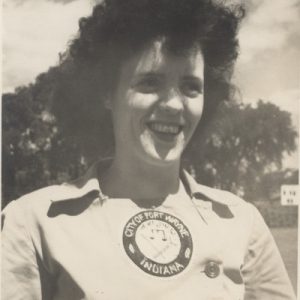 Canadian Baseball Hall of Fame & Museum to Add 17 Inductees For Their Historical Contributions
Canadian Baseball Hall of Fame & Museum to Add 17 Inductees for Their Historical Contributions
October 13, 2021
Scott Crawford

St. Marys, Ont. – The Canadian Baseball Hall of Fame and Museum's class of 2021 will consist of 16 individuals and one team that have made significant contributions to the history of baseball in Canada in a unique virtual ceremony that will take place on Tuesday, November 16.
The list of new inductees includes trailblazing players, executives, an umpire and an international championship winning team.
Here's an alphabetical listing of the new inductees. A more extensive bio of each inductee follows:
Bob Addy, player, Port Hope, Ont.
James F. Cairns, executive, Lawrenceville, Que.
Helen Callaghan, player, Vancouver, B.C.
Jimmy Claxton, player, Wellington, B.C.
Charlie Culver, player and manager, Buffalo, N.Y.
William Galloway, player, Buffalo, N.Y.
Roland Gladu, player and scout, Montreal, Que.
Vern Handrahan, player, Charlottetown, P.E.I.
Manny McIntyre, player, Devon, N.B.
Joe Page, executive, London, England
Ernie Quigley, umpire, Newcastle, N.B.
Hector Racine, executive, La Prairie, Que.
Jimmy Rattlesnake, player, Hobbema (Maskwacis), Alta.
Jean-Pierre Roy, player and broadcaster, Montreal, Que.
Fred Thomas, player, Windsor, Ont.
Roy Yamamura, player and executive, Vancouver, B.C.
1877 London Tecumsehs, International Association championship-winning team, London, Ont.
The 16 individual inductees, all of whom are deceased, and one team were selected by a six-person Committee comprised of Canadian baseball historians from across the country.
"With the cancelation of the 2021 in-person induction ceremony due to the pandemic, we felt it was the right time to look back and honour some of the trailblazers and pioneers of Canadian baseball," said Jeremy Diamond, the chair of the Canadian Baseball Hall of Fame's board of directors. "I'm proud that we will be celebrating this diverse group of inductees, each of whom has had a profound impact on the sport in our country."
Details on how to watch the ceremony will be posted on the Canadian Baseball Hall of Fame's website closer to the date.
The Canadian Baseball Hall of Fame's class of 2020, which consists of former players Justin Morneau (New Westminster, B.C.), Duane Ward, John Olerud and legendary Montreal Expos broadcaster Jacques Doucet, will be inducted separately in an in-person ceremony in St. Marys, Ont., on June 18, 2022.
(see all biographies on the Canadian Baseball Hall of Fame's website - url provided in sources or visit https://baseballhalloffame.ca/canadian-baseball-hall-of-fame-museum-to-add-17-inductees-for-their-historical-contributions/)
Bio - Helen Callaghan, player, Vancouver, B.C
Born March 13, 1923 in Vancouver, B.C., she was one of Vancouver's top softball players before heading south to become one of the stars of the All-American Girls Professional Baseball League (AAGPBL). A left-handed hitting outfielder, she played in the AAGPBL from 1944 to 1949 with Minneapolis, Fort Wayne and Kenosha. Her strong throwing arm made her one of the best left fielders in the league, but it was her blazing speed that set her apart. She stole 419 bases in 495 games and compiled a career on-base percentage of .355. She would also raise a family of five sons, including her youngest, Casey Candaele, who went on to a major league playing career. An older son, Kelly Candaele, co-produced a documentary on the AAGPBL in the late 1980s which inspired the film, A League of Their Own. She passed away on December 8, 1992 in Santa Barbara, Calif.
---